What every girl wants to hear...
"you're not butt ugly." -- JP Schwartz
The first time I lived abroad was during the summer of 2010. Landing in LAX, one of my least favorite places in the world, the tune of God Bless America played blissfully and prominently in my head. Struggling to hold onto all my luggage and fearful of all the weird "herbs" my great aunt packed for my grandmother, I rushed through the airport desperate to come "home." 
When I reached immigration, I remember struggling to get my passport from the protective sleeve I wore around my neck—I am extremely cautious with my passport. As I held the flimsy leather blue book in my hand, I couldn't help but to feel proud. I wanted everyone to see my passport—to see the navy blue leather graced with the embossed golden eagle. I wanted everyone to know that I was American. 
When I was traveling throughout Europe in 2011, I was extremely proud of my American passport and was always ecstatic to share stories with fellow American passport holders I ran into at the airport. I have always considered my passport to be my ticket into the world's passages and my ticket to a world of endless opportunities. 
My time in Jakarta and yesterday's 4th of July festivities further propelled my American pride. Granted, we are not the best nation in many ways—our political system is ugly, our education is going down the drain, we have third-world cities, and the list goes on and on, but the United States has given me more opportunities than I would have received if my mom had decided to stay in Viet Nam and give birth to me there. 
So on the birth date of our great nation, I just want to say how proud I am to be an American. 
me: i wonder how the world will be like 20 years from now. its exciting, can we grow old together
janet: dont worry, we can race with our wheelchairs in our nursing home and rage with prescription pills lol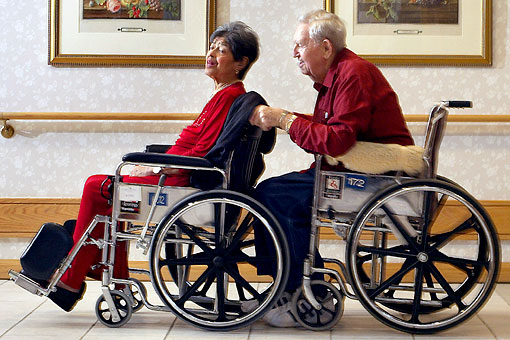 This weekend, 11 of us decided that we needed an escape from all the hustle, bustle, and pollution so we planned a trip to Pulau Pramuka, a small island apart of the Thousand Islands chain. With fairly shallow pockets, we decided to choose the cheaper option in traveling and took a 3-hour ferry to the island from the port in Jakarta. Looking at the ferry in dismay, I couldn't help but think about my Vietnamese forefathers/mothers before me who escaped Viet Nam on a similar vessel during and after the Viet Nam War. For about four hours, we sat uncomfortably as ferry made its way from the steaming stench of Jakarta's port to the clear cyan waters of the Thousand Islands.
The highlight of the trip was snorkeling in the middle of the ocean amidst the calm, cool, and crystal clear waters. With a life vest to keep me afloat, I gasped with delight at the wonders that my snorkeling goggles afforded me. As I swam with the schools of fish and marveled at the coral, I suddenly became aware of the severity of the situation of our planet. I started to realize that the coral reef and sea life below me were colorless, with the exception of a few stand-out purples and pale pinks. The rest— pasty grey, white, and brown. I was watching over a graveyard, filled with bones of the dead, skeletons of what used to be thriving and moving, death where life used to be. I cringed at the thought of realizing that this is our doing—not "us" directly but the accumulated presence of humans in general. The earth is warming at an extensive amount and it is due to our consumption and presumption that our needs should exceed all else.
This made me think about Indonesia and all its natural resources. With its GDP growth estimated to be around 6.4% in 2011, much of that can be accounted for from the profitability of the natural resource industry such as: petroleum, oils, natural gas, tin, mining, etc. (CIA World Factbook 2012). What baffles me is that these natural resources belong to the earth and maybe to the country (depends on your philosophy I guess) , yet corporations are coming in (sometimes not from that country) and extracting the resources for all its worth—and it is worth a lot. Forests are being cleared, rivers and oceans polluted, citizens being displaced, livelihoods—destroyed. I can't understand it. How do companies, corporations, and governments justify this? I remember my experience at CARE Ecuador and working with indigenous populations to protect their rights and property. I can vividly remember visiting the jungle of Sarajaku, led by my friend Jairo, the president of his community. The jungles were beautiful, untouched, raw, and pure; it was able to offer all the sustenance that the village people needed, Jairo would say. Beyond the jungle and natural landscape, an evenly-cemented road cut through the village and led directly to the Pastaza River. Jairo told me that the oil company built the road to have easier access to the oil and for transportation purposes. What disturbed me more was that while I swam in the river, I could see little remnants of oil run-off.
Both Indonesia and Ecuador, countries that I can say, I have grown to love, and other developing countries rich with resources as well, are suffering from this form of exploitation and injustice. How much do affected communities really benefit from the degradation of their land? With the risk of sounding like a tree-hugging hippy, I have to say that I am sincerely worried and disgusted with the way we allow money to dictate our lives and how we allow money to compromise our morality. As a business school graduate, I wonder what the future holds for me and how I will fit into the "scheme of things." I can definitely say that this experience in Jakarta, and my past experiences abroad, have really made me conscious of the price of weath and the price of progress. At our MISIP workshop, I talked to a representative at the US embassy who said, "How would you tell a country to stay poor longer?" What is justifiable in the name of progress? I haven't decided how I feel about his statement yet, but I am definitely interested in exploring this issue a bit further.
So on a lighter note, our trip to the islands and our modest accomodations, brought our group to a different level of comfort with one another. Seeing one another in unshowered and disheveled conditions does something to you in terms of bonding. Delusionally cackling over our filth, splitting up 3 sticks of gum for 5 people because we all forgot toothpaste, mentally telling our bowels to "hang on a little longer" due to fear of the squat toilet and lack of toilet paper, accepting our fate with mosquitos, and finally, on a personal note, recognizing that I am a little more high-maintenance than I thought I was, made this trip an extremely memorable trip. Filled with personal stories and struggles, questions about our existence and impact on this world, and laughter to fill the voids of comfort, this country never ceases to amaze me. 
How I think I will feel all day at work: 
How I actually feel all day at work: 
Talking about booking our trip to Bali
Me: really wish i had my credit card
Janet: i wish my card isnt blocked
Me: so many problems
gosh
why does the world hate us
Janet: i know, right? 1st world problems.
Me: im ready for a trip next weekend
gotta get some nature in me
Janet: party friday night w me
and then go out to nature starting sat
Me: okay
do we have to party?
Janet: no, if you dont feel like it
Me: hahaha
im down
lets do it
who am i kidding
"Hey Vina, what do you think of your first week?" my co-worker Yudhit, dressed in her bright orange hijab asked as we took the elevator down for lunch. "It has been a crazy week. I had so many adventures so I am a bit tired," I replied. "Well, that sure explains why you look like that," she laughed. Catching my reflection on the elevator door, I can see that the events of my first week in Jakarta has left me sleep-deprived and exhausted. Having lived and worked abroad before, Jakarta in particular is not an easy city to get used to. Luckily, I always love a good challenge.
Jakarta is named the Big Durian for reasons that are obvious—the sweltering heat mixed with fumes of cesspools that were once rivers gives the city a unique aroma unlike any other. With durian, you either love its essence and taste or you are slightly repulsed by its flavor and texture. I personally hate durian but within a week I have grown to love Jakarta. Granted, there are a few things that no one likes about Jakarta. Getting my masters degree in Urban Planning, the traffic and mobile inefficiency here pains me. Sidewalks are slices of poorly-cut concrete carelessly plastered on the ground (try walking to work every morning in heels). The curtain of fog you wake up to every morning and breathe in is no morning fog, but layers upon layers of unmistakeable smog. However, once you look pass all that does not glitter, the city sparkles with friendly people, amazing food, and unstoppable life and energy. There are so many things I can talk about just within my first week but I will only focus on three for now: 1) Amazing people, 2) My job and projects, 3) The anticipated adventures to come.
My favorite part about this city is that everyone who I have met has been genuinely kind and generous. AUSCI (Alumni of USC in Indonesia), as our first contact into the city has exceeded any of my expectations. Bu Novita has been hospitable and extremely responsive to all our needs. The welcome dinner that they planned for us was an amazing introduction to the extensive USC family. The room was buzzing with interesting stories and shared experiences that by the end of the night, the restaurant was trying to get us to leave. At work, all my co-workers and supervisors constantly check in to see if I am enjoying my work, if I feel okay from the street food we had for lunch, and my general well-being. Here at IIEF (Indonesian International Education Foundation), it is one big supportive and extremely humorous family. I was initially shocked at how playful and funny everyone was. I thought it was going to be more conservative than in the US, but the culture in my office is intoxicating. We always laugh with one another. From teaching me Bahasa to telling me where the great food stalls are, within a week I feel really at home here. Aside from my co-workers, I have met people at random events I happen to attend like a photoshoot in an abandoned building and a cultural dance performance at the Dutch embassy. With a keen interest in understanding Jakarta and Indonesia better from a local perspective, I have continued to touch base with these individuals and can honestly say I am making a new friend everyday. I can't imagine doing that in LA!
As for work, my projects are extremely exciting and challenging—my favorite project is developing a scholarship program for the island of Papua's local government, to send Indonesian students from Papua to the United States. As a scholarship recipient myself from two foundations, I am excited to be on the other side and help provide more educational opportunities for students. Other projects include developing a sales strategy for the foundation. IIEF has done so many things over the years and I feel honored to be trusted with such important tasks within their organization.
Within the first week, I have felt more curious, adventurous, and bold than I have felt in a long time. We tend to get stuck in a routine sometimes when we are comfortable. Jakarta definitely takes you out of your comfort zone, and you know what, I am comfortable with that fact. From trying street food, crossing the street during traffic hours, striking up a conversation with a friendly looking person, attending cultural events I know nothing about, taking the bus, volunteering in the slums, to just having an open attitude, this first week has been jampacked with memories and experiences I will not forget. I really don't know if any week can top this week but with the amazing people I have met, I am sure more adventures will follow. With great people and of course great food, I am overwhelmed by the endless opportunities to learn, grow, and live. I am starting to realize that all you need to thrive in any city is a big smile, an eagerness to learn, and a little bit of sass.
Wishing you many adventures, Vina
Hello all,
It has been awhile since I have written anything. I guess I have not felt inspired and when I did it was too personal to post. I am currently in Jakarta, Indonesia working for a foundation. Jakarta is everything everyone says it is. It is not deemed the Big Durian for no reason—you either love its essence and taste or you are slightly repulsed by its flavor and texture. It is a city unlike any other city in the world that I have visited. Even the craziness that is Ho Chi Minh does not compare. I hear that it is best compared to the bustling streets of New Delhi. Large skyscrapers towering over a level of unmistakable smog are neighbors to shacks along the riverbed breathing in the toxic fumes of pollution. I don't even know if I can call it a river really. Cesspool is the best word for it. But anyway, today's topic will be transportation in Jakarta.
 Sidewalks are unwalkable and street traffic is unimaginable. As an American all about efficiency, I want to ask the ruling body in charge of planning Jakarta, what the hey man? It's really ridiculous. Imagine this, you catch a taxi on one side of the road. The taxi is stuck in traffic for 20 minutes, only then to cross a space between barriers to get onto the other side of the road going the opposite way, because there are no other routes. It's crazy. I guess no one proposed the grid system here. I have experienced circular traffic patterns before (ie Beijing's ring network) but this is as tragic as it gets. Something that should only take 5-7 minutes end up taking 30 minutes. A 30-minute commute to work is considered lucky, a 2-hour commute, normal and everyday. Motorcycles and scooters freely drive on the streets cutting off cars and boldly weaving through traffic. Cities in Viet Nam also have a lot of motorcycles, more even, but streets here are so poorly designed it makes traffic for everyone, plus Jakarta is incredibly dense.
This most definitely limits productivity but for the most part, many of the Indonesians I have talked to seem resigned about it. Failed public transit efforts by the government have their morale down. I took a bus yesterday with a few of my co-workers  for about 20 cents and because it was late at night, the bus moved pretty smoothly. The condition of the bus is a different story—you think LA buses are unsavory with its uncleaned grime and unbathed patrons? These buses are somethin' else. No AC, no doors, no place to put your coins even (a man on the bus collects your money when you come on the bus)—it's dark, crowded, and last night we were entertained by two brothers singing a cheerful song to the strumming of a ukulele. The buses here are worse than the buses in Ecuador and I feel like that's saying something. Nonetheless, I don't mind them so much. They are cheap, but supposedly not very reliable.
I have yet to experience the train but all my co-workers say that it's like sardines being trapped. When one co-worker said it, I thought she just had a funny sense of humor but everyone says it so I guess it's a thing. I've read in some articles that there are efforts from the Planning Department to ease the traffic—I see unfinished concrete slabs of what should appears to one day be a highway. Reading some of the comments from writers and readers, it seems the general attitude is a "we'll see if it works out."
So there it is, my sum-up of Jakarta traffic, the movement within the Big Durian. Though I personally hate durian, I can see that I will love Jakarta. Stay posted. 
That feeling when you realize are graduating in two weeks. 
**photo not mine